Create Perfect Popups in Minutes
Simplified to take less time with fewer steps than other popup builders.
User Friendly
Super easy interface
Actionable
Built-in CTA button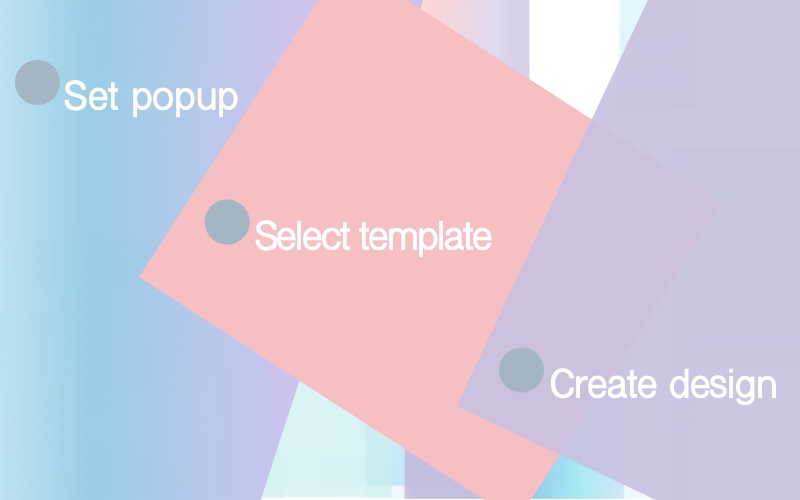 1
Set who to show it to and how often.
3
Add your message or image.
Get Started
Here are two ways to get started for FREE.
Start Fancy
The best option is our 14-day trial to start designing with premium features. Click the "start free trial" button to download the premium plugin. If you decide not to upgrade it switches to the free plugin at the end of the trial.
Start Basic
For a no frills approach download the free plugin from WordPress.org. The standard plugin is packed with everything needed to create a basic popup.
Need some inspiration?
Creating with the user friendly interface is a breeze. Getting started on a vision is the hard part! Don't worry, all you really need is a headline or any size image. But if you're the crafty type, we've created an inspiration gallery showing what's possible with Pretty Simple Popup Premium.
What's the difference between Standard and Premium?
The standard plugin is forever free. It includes everything needed to create a basic text or image popup.
The premium plugin comes with everything standard plus, designer templates and more ways to link. Create professional looking popups that get more clicks.
View the premium demo and be sure to check out our comparison chart for details.
Visit the inspiration gallery to get design ideas.
How does the trial work?
Start a Premium Trial from this page or after installing the free standard plugin.
Click free trial and checkout $0.
Install and activate the premium plugin.
If you're new, look for a verification email. (check spam or updates)
It's hassle-free:
Doesn't ask for payment info
Lasts 14 days
Nothing to cancel
Switches to the free plugin when the trial ends
Trial not for you? Download the free popup plugin at WordPress.org >
Who's behind this?
This plugin is developed and supported by 5 Star Plugins in California. Security and quality are top priority.